Free of Charge to Pool Owners! Get Yours Today!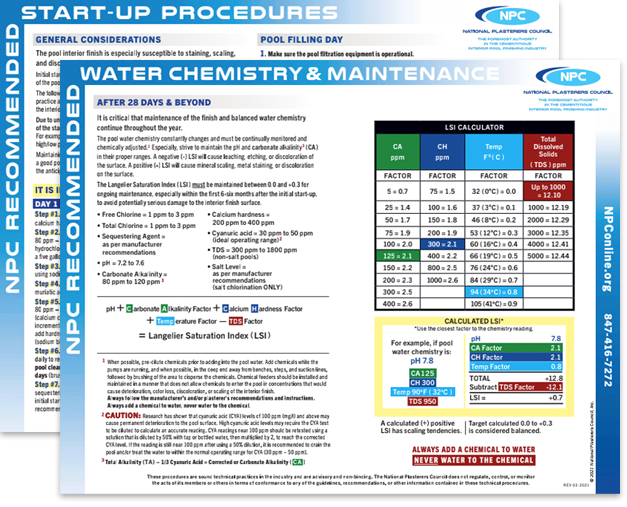 Available in English or Spanish
Proper start-up and maintenance of your freshly plastered pool is critical. Swimming pool maintenance is more than simply adding sanitizer, adjusting the pH and running a filter. Proper chemical treatment is necessary to prevent problems such as mineral scale and metal stain formation, cloudy water, or deterioration of the interior finish and the equipment.
Be sure your pool technician is well-versed in the proper techniques and chemistry to start-up and maintain your newly plastered pool. Download our newly reformatted and updated Start-up Card!
Your new pool is wonderful! It is critical that maintenance of the finish and balanced water chemistry continue throughout the year.
Fill out the form to get your Free Start-Up Card.