Voice & Support for Swimming Pool Plasterers
The National Plasterers Council (NPC) was formed to provide a voice and support for swimming pool plasterers. From its formation in 1988, the Council has been focused on studying plaster surface problems and the writing of technically sound practices for the industry. From the NPC Technical Manual and the Start-up Technician Certification classes to the Annual Conference, NPC is the place where pool professionals hone their knowledge of the trade to provide proper procedures to their customers across the U.S. and beyond.

NPC Start-up Technician Certification
Online Class
A new or newly plastered pool requires special start-up procedures to ensure the plaster cures properly.
Registration: NPC Members $225 | Non-Members $325
It's Time – Become an NPC Member!
ARE YOU GETTING THE REFERRALS YOU NEED TO SURVIVE IN TODAY'S MARKET?
Now is the time to join the National Plasterers Council, which has been noted as one of the most "viable" associations in the swimming pool industry by Pool & Spa News Magazine.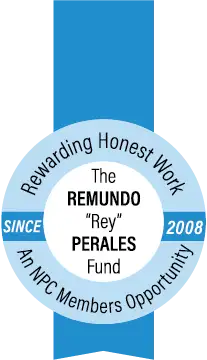 Rey Perales Memorial Scholarship Fund
This scholarship was created by the Board of Directors with the intention of keeping the memory and spirit of Rey alive within our hearts and within the NPC.
Online Start-up Certification Class
The continued request for NPC's famous Start-Up class and certification continues to grow. In an effort to appease the demand, the leader in plaster-related education is happy now to offer the class virtually with our first-ever online NPC Start-Up Technician Certification Class. Pool plasterer technicians: get certified today!