A 35+ year veteran of the swimming pool industry, Jana has owned a swimming pool plaster company, a pool service company, and a consulting service in which she has learned a vast amount of knowledge of swimming pool plaster science and problems. She is currently Regional Quality Assurance Manager at Pebble Technology International. She has promoted the industry through her affiliations with the National Plasterers Council on the Board of Directors and several active committees, as well as the National Pool Industry Research Center, PHTA (APSP) (nationally and locally)) and IPSSA. A native Texan, she travels to many areas of the US to troubleshoot plaster issues and promote education in the swimming pool industry.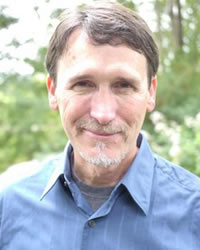 Terry Arko has more than 40 years of experience in the pool, spa, and hot tub industry. His background includes experience in service, repair, retail sales, chemical manufacturing, and product development. He is a CPO instructor through the National Swimming Pool Foundation. He also serves as an instructor for the Pool Chemistry Training Institute to certify residential pool technicians. Arko is an active member of the Association of Pool and Spa Professionals' Recreational Water Quality Committee. He currently serves as a water specialist for NC Brands, the parent company of SeaKlear, Natural Chemistry, and Coral Seas.
Arrow Insurance/HUB International
Ray Arouesty is President of Arrow Insurance Service, Inc. and is the exclusive insurance broker for the Independent Pool and Spa Service Association (IPSSA) and The Swimming Pool Association of Hawaii (SPAH). He has been involved in over 2000 swimming pool-related insurance claims since 1982.
Ray holds a Master of Science degree from Purdue University and a Juris Doctorate from Loyola Law School. He was admitted to the California State Bar in 1990 and his legal practice today is limited to members of the swimming pool industry. In 1999 Ray became a licensed swimming pool repair contractor in California and he is water chemistry certified by IPSSA. In 2000, Pool Industry Expo awarded him the Doug Tanner Award for his lifetime contributions to the swimming pool industry. He is a founder of the IPSSA Scholarship Fund, which provides educational grants to self-employed service technicians.
For over three decades, Ray has been a frequent lecturer to the pool service industry. He has presented seminars at the APSP International Pool Show, the Atlantic City Pool & Spa Show, The Orlando Pool Show, The Texas Public Pool Conference, sponsored by the City of College Station, Texas, The Annual Western Pool & Spa Show in Long Beach California, The Desert Pool Show in Phoenix, Arizona, the Southwest Pool Show and Pool Industry Expo in Monterey, California. His seminars focus on the legal and insurance issues facing pool service technicians and he offers practical advice to the pool industry on identifying and reducing risk.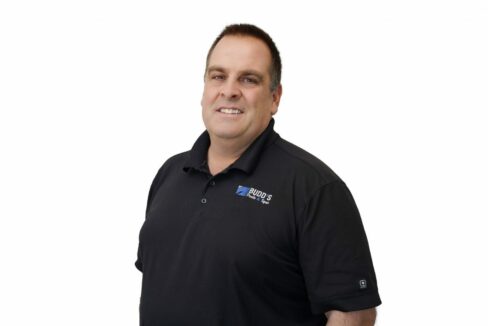 Chas Bogardus founded Budd's Pools in January 2004, offering building and service management. He brought plaster renovation in-house in 2009 and joined the National Plasterers Council as an applicator, builder, and service company, taking his start-up certification in 2010 with long-time industry leader and educator, Greg Garrett in Long Island. Chas has worked in the pool industry since 1990, on the commercial side for the first five years. He received his Certified Pool-Spa Operator (CPO) certificate in 1992 and spent the next eight years doing residential service, acquiring his Certified Service Professional (CSP) certificate during that time.
Chas has taught for the Northeast Spa & Pool Association (NESPA) during the last 20 years, including opening and closing classes, and sections from Tech 1 (CMS) and Tech 2 (CST). He is an active member of NESPA and has served on its Board of Directors for over 17 years.
Lauren has been the owner of Space Coast Pool School, LLC for the past 10 years. She received her Bachelor of Science in Biology from the University of Central Florida. She is currently a Registered Sanitarian (certification in public health) and has over 16 years of experience in the inspection of commercial pools in Florida as a commercial public pool inspector from the Florida Department of Health along with recreational waterborne disease outbreak investigations. Lauren is an adjunct instructor for Valencia College's Accelerated Skills Training Team to teach the Certified Pool Operator Course® CPO® as part of their 10-week Certified Apartment Maintenance Technician certification in Osceola and Orange County campuses, CPO Instructor for the Pool & Spa Apprenticeship Program for the state of California and an authorized OSHA trainer for OSHA 10 & OSHA 30 courses. As a CPO Instructor, she takes part in PHTA Committees and Councils and holds a spot on the PHTA CPO Advisory Board and the PHTA-2 Standard Writing Committee. She is a regular monthly columnist for the online pool service publication Service Industry News.
Burkett's Pool Plastering
Raised in a plaster family and approaching 20 years in the pool business from new builds to complete remodels as well as pool service. Joey has direct experience in sales and construction, from oversight to management. Joey's active in the National Plasterers Council, IPSSA, and ICPI as well as taking and teaching numerous classes specializing in water chemistry earning him Chemistry Nerd status! He works for POOLCORP as an Interior Finishes Specialist for the complete line of NPT pool finishes. Joey approaches all customer interactions with a simple 'what did I learn and what did I teach?' approach.
David Cooke Plaster Company
Dave started plastering pools in 1977 and started the David Cooke Plaster Co. in 1983. He has been on the Board of Directors of NPC since 2003 serving as Chairman 2010-2011. He contributes to many committees and is Chair of the Membership Committee.
Joe Diedrich is Manager of Technical Services for Federal White Cement. Employee of FWC for last 5 plus years and prior to that was the Technical Service Manager for a large grey Portland cement company for 28 years. Currently, a member of several organizations including ACI and ASTM. Have been an active member of the PCA Limestone Task Group since its inception back in the early 2000s. Joe is a longtime member of the NPC and serves on the Technical Committee.
Former president of the American Shotcrete Association, Bill Drakeley is a managing member of Drakeley Industries, a nationwide consulting firm specializing in shotcrete applications and techniques that offers review, training, and expert witness services for shotcrete-oriented projects. Bill is also the principal and founder of Drakeley Pool Company, a luxury swimming pool and watershape design and construction firm serving Connecticut, New York, and Massachusetts. Drakeley Pool Company designs and installs residential swimming pools, large commercial and competition structures, and interactive and decorative water features.
An ACI-certified Examiner and Nozzleman for the shotcrete process, Bill is the first and only pool builder to sit as a Voting Member on the American Concrete Institute's (ACI) Committee 506 – Shotcrete. Bill is also Chairman of the newly formed 506-0H Pool Shotcrete subcommittee and sits on the Board of Directors of the American Shotcrete Association (ASA). Bill serves on the Advisory Council of the Genesis 3 Design Group and is a Platinum member of the Society of Watershape Designers.
A member of APSP, NESPA, CONSPA and an educator on industry standards, Bill has conducted training at numerous venues, including for the American Society of Landscape Architects (ASLA), Genesis 3 Construction School, World of Concrete, American Shotcrete Association, Aqua Show, and the IPSP. His technical writings have been widely published in trade magazines. Bill holds a Bachelor of Science degree in Business Administration from Northeastern University.
SGM, Inc. – Southern Grouts & Mortars
Jason is a seasoned pool industry professional with 20-plus years of practical experience including sales, distribution, construction, and education. His extensive background includes consulting on major commercial projects that include Aquatica at Sea World, Coronado Resort, Gaylord Palms, Universal Water Park, and The Peabody to name a few. He is an instructor at the Factory Training Pool School and teaches plaster application, exposure, preparation techniques, troubleshooting, and servicing pool plaster and deck finishes. Jason is well-connected in the industry and has many long-standing relationships that have proven invaluable to his success.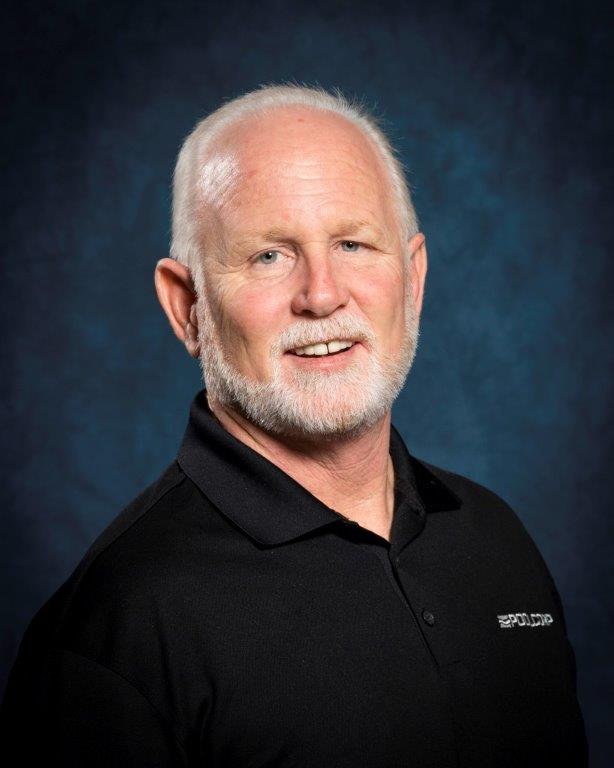 Tom was born in New York and grew up between there and Virginia Beach Virginia. Tom earned his degree in Business Administration in 1987 from Old Dominion University in Norfolk Virginia. After college, he began his professional career in New York working for a large tire retail and wholesale company starting in export sales and attaining the title of Vice President in charge of export, private label products, and distribution. Tom joined PoolCorp in 2002, moving with his wife and two children to Florida. While at PoolCorp he has been a successful Branch Manager, Zone Manager, and Regional Building Materials Specialist for Southeast Florida. Working closely with PoolCorp branches, customers, and vendors Tom earned many team and individual performance recognitions. Over the years Tom developed a passion for the Building Materials side of our business and helping customers and employees to achieve success with these product categories. He is an NPC Certified Residential Pool Technician and Start-Up Technician. Tom now serves as a National Building Materials Trainer with responsibilities to work with vendors, and train and assist PoolCorp employees and customers with building materials product knowledge, industry-standard best practices, and installation techniques.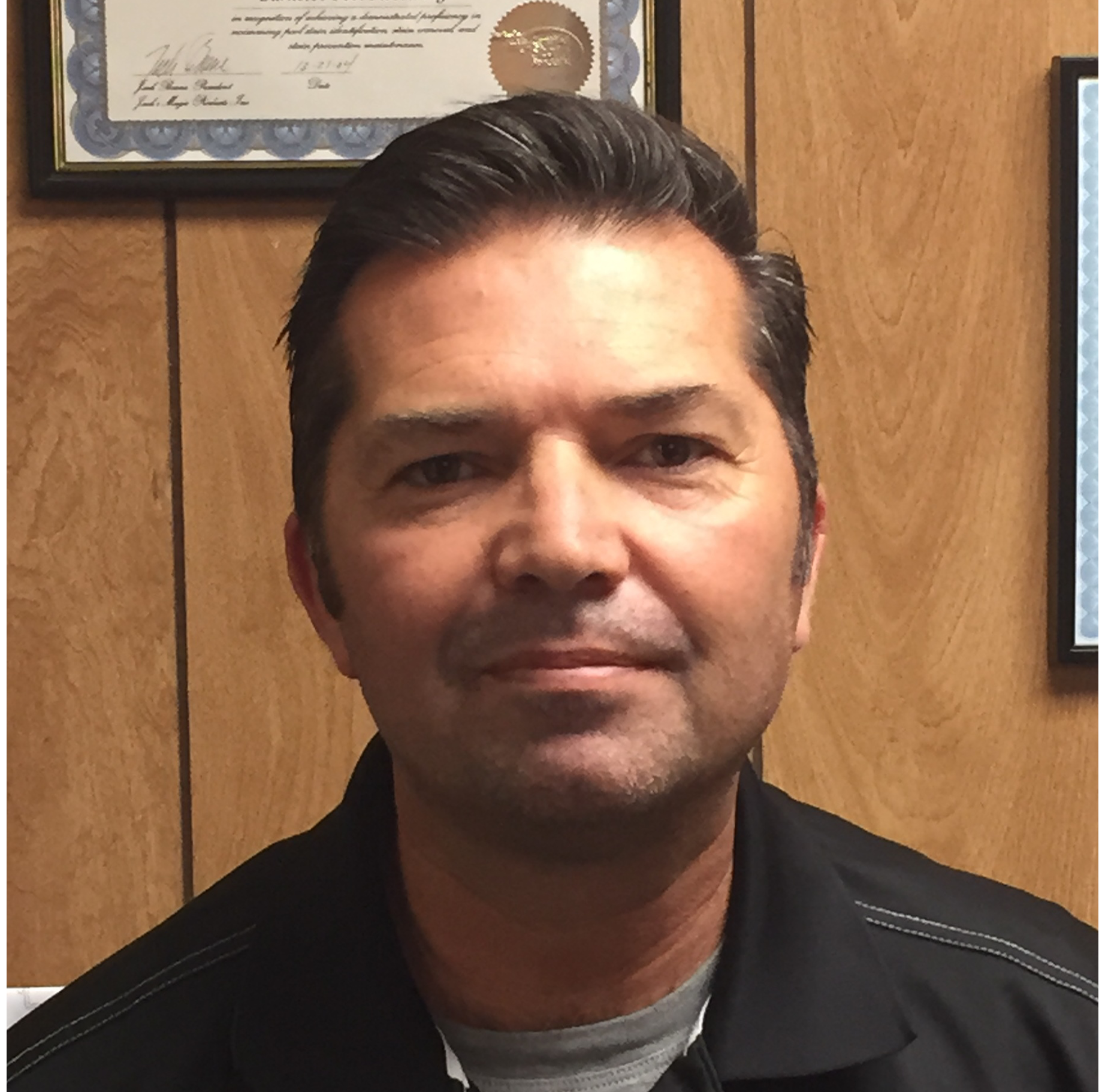 Burkett's Pool Plastering
Your content goes here. Edit or remove this text inline or in the module Content settings. You can also style every aspect of this content in the module Design settings and even apply custom CSS to this text in the module Advanced settings.
Chris Marcano is Director of Training and Education for Natural Chemistry. A Certified Pool/Spa Operator instructor, he sits on several committees with the National Plasterers Council and PHTA and is a regular host on NPC's "Smooth Finish" podcast and APSP.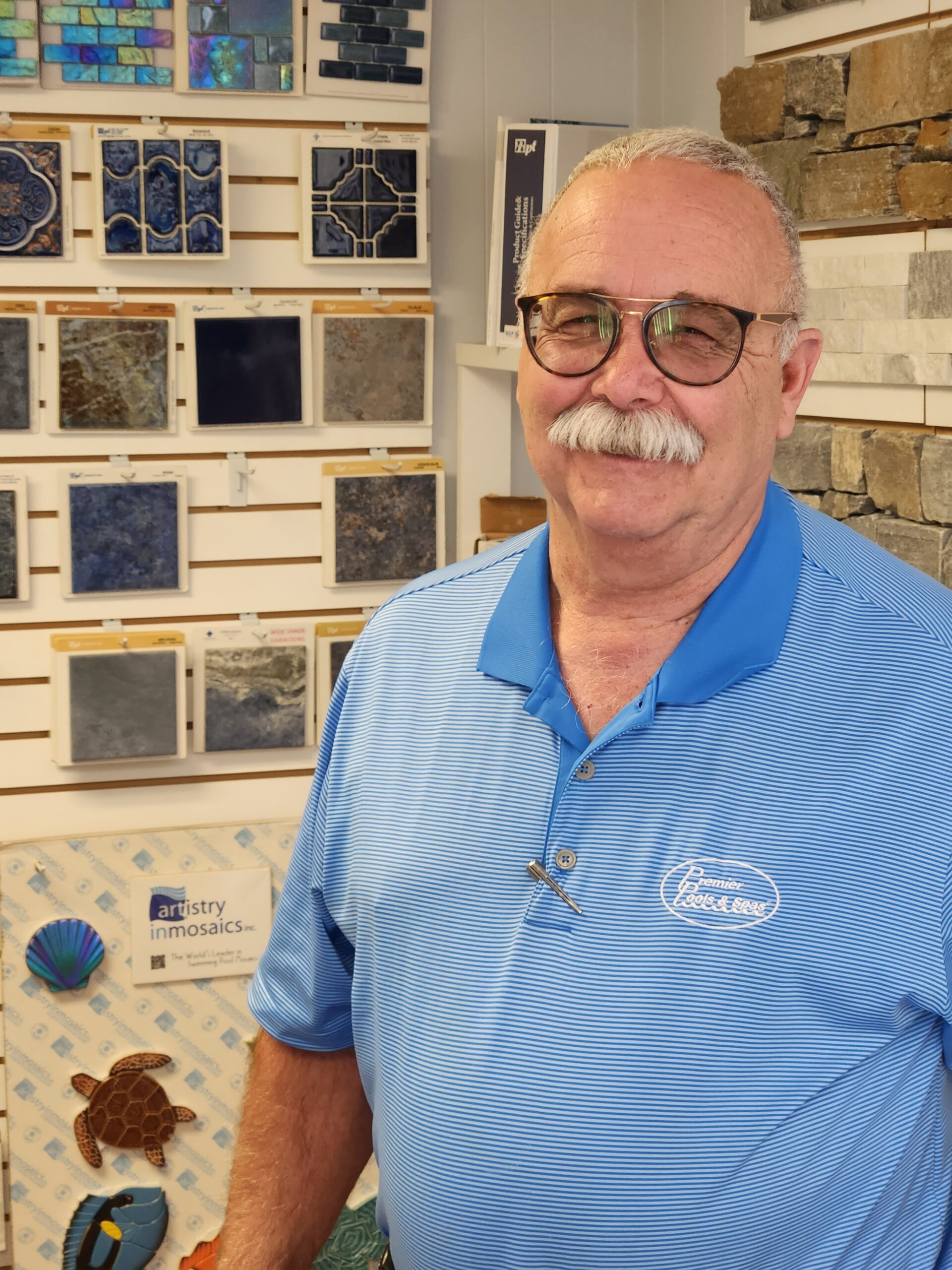 JMK Associates dba Premier Pools and Spas
Jeff is President of JMK Assoc. dba Premier Pools and Spas in Souderton, PA. He was a plastering contractor from 1975-2010 and a pool builder for over 40 years. Jeff is a long-time member of NPC, is Chair of the Technical Committee, several PHTA committees, and is past president of the Northeast Spa and Pool Association.
Scott got his start in the pool industry at the age of 24 working for California Pools, a pool builder, digging ditches for plumbing. Over the years, he slowly moved up in the business and became a superintendent. After working for them for 4 years, he opened, with his father and brother, his own pool construction company called Trimac Pools. They built high-end pools in the San Diego area. Having decided to stay in the industry but to change focus slightly from building pools to remodeling them, they bought Gardner Pool Plastering. His dad has since passed away. Over the years, they built up Gardner from a small plastering company to a complete remodeling business with three branches in Southern California. Personal Touch: Scott has been playing basketball 3 days a week at 4:30 in the morning for 25 years.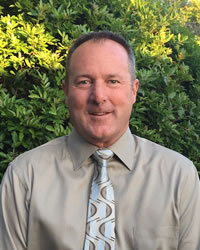 Ken Milbery is the Director of Technical Services for Lunada Bay Tile, a glass tile manufacturer in Southern California. Prior to his current position, he worked for National Pool Tile as a Building Material Specialist. He is highly regarded as one of the pool industry's top specialists in waterproofing, glass tile installation systems, and building material technologies. Ken worked alongside elite luxury pool contractors in Los Angeles and surrounding areas for more than 15 years. Ken continues to share his extensive knowledge through training, seminars, and industry trade shows around the country. A former Masonry contractor, he has 25+ years of combined experience in the pool industry.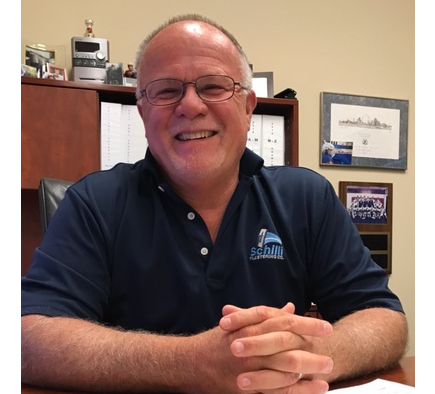 Schilli Plastering Company
Dave is the 2nd generation president of Schilli Pool Plastering, a family-owned business that started in 1951. Dave started plastering pools right out of high school while learning the business end of the company from his parents. He took over full office management in the early 90s and is now in the process of transitioning into retirement and handing the reins over to his son Ryan. Dave is a long-time member of the NPC, Board member, and past Chair, and sits on multiple committees.
Schilli Plastering Company
Alan Smith Pool Plastering
Owner and CEO of Alan Smith Pools and Pool Plastering since 1981. Primary function of ASP is swimming pool and back yard renovation with over 26,000 projects completed in the Orange County Southern California area. Alan started in the pool industry as a plasterer finisher/foreman for DeMar Baron Pool Plastering in 1974 in Orange Calif. While being an NPC member Alan has served on the Board of Directors as well as a past Chairman position. Alan also served as Research committee chair and chair of the Cal Poly National Pool Industry Center. And all-around nice guy and Charter NPC Member!
Internationally recognized industry expert and respected business leader specializing in the application of pool plaster finishing. Spearheaded the creation and establishment of a pool finish application company servicing pool builders, homeowners, and resorts throughout the United States and internationally (Honduras, Mexico, Trinidad, Costa Rica, Dominican Republic, St. Thomas, St. Lucia, Bahamas, Canada, Spain, & Qatar)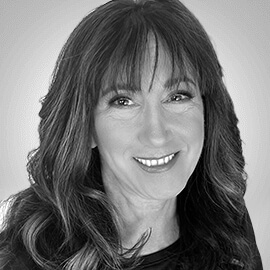 Pam is an interactive digital media marketing strategist providing non-profit and for-profit businesses with low-cost interactive marketing and "total web presence optimization" programs that focus on reaching the "constantly connected " consumers and business client. Pam's passion for marketing began more than 25 years ago while she was attending the University of Texas studying Radio-Television Film. Throughout the years, she's gathered insight from a variety of industries and learned about their unique marketing challenges, creating for herself an extensive marketing knowledge base.
Pam's variety of experience has allowed her to see the evolution of marketing in areas such as medical, video production, association and non-profit management, professional service firms, architecture, engineering and construction industries, and conference and event planning. These experiences have given Pam a level of marketing expertise that is able to help companies grow in today's ultra-competitive industry. Pam takes great pride in her work and considers managing Mohammed Ali's Global Village Champions kick-off celebration in Juarez, Mexico, and establishing the APSP's first online community as some of her most rewarding marketing-based achievements.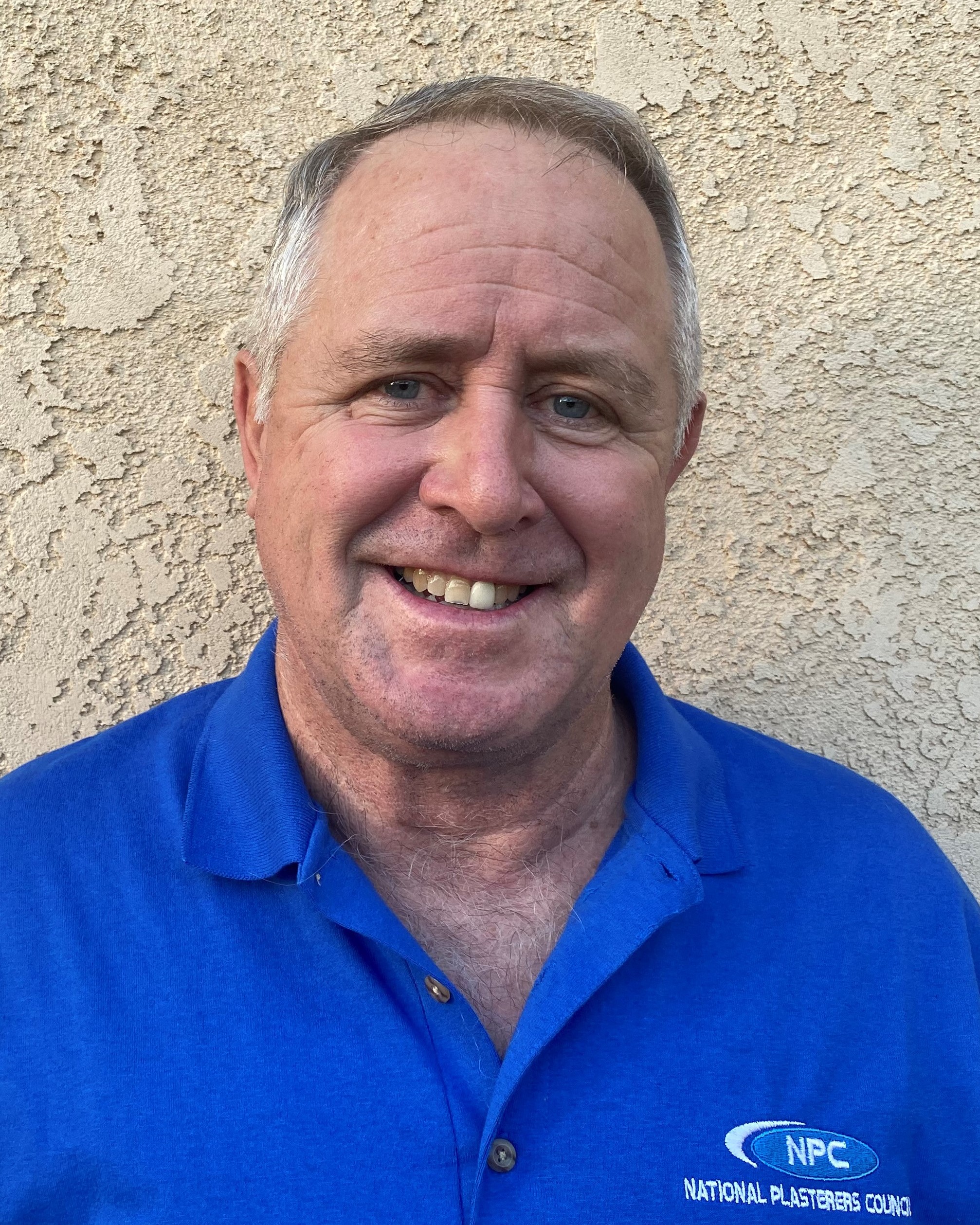 National Plasterers Council
Kent has nearly 50 years of experience in the pool industry, mastering every aspect of pool construction, pool plastering and remodeling. He has been licensed with the California Contractors State License Board since 1985. He is a member of CPSA, IPSSA, PHTA, FSPA and NPC. Kent sits on NPC's Technical Advisory Committee, is a member of the Board of Directors and serves as NPC's Director of Technical Services.
Chase grew up in the plastering industry in his father's Orlando plaster/remodel company. About 7 years ago he got involved with management and was able to help take his company to new heights. He recently started his own plaster/remodel company in a different market and is enjoying every minute of it. He looks forward to seeing how the industry will change over the next 30 years with the implementation of new technologies and methods to turn out some cool projects.